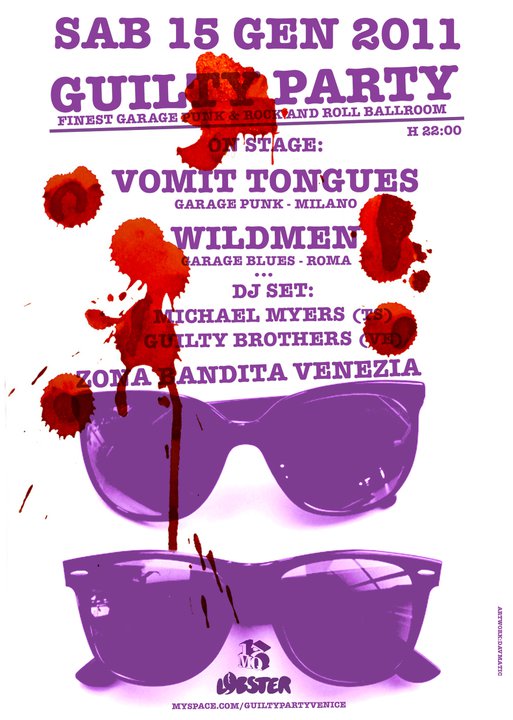 FINEST GARAGEPUNK & ROCK AND ROLL BALLROOM
on stage:
VOMIT TONGUES – Milano
60es trash-garagepunk kids, wild screamers.
http://www.myspace.com/vomittongues
WILDMEN – Roma
primitive garage blues new sensation.
http://www.myspace.com/wildmenband
dj dancing party with:
MICHAEL MYERS (whatever, hipsters expo – Trieste)
rhythm and blues, soul, boogaloo
GUILTY BROTHERS (guilty party – Venezia)
cheap r'n'r & incredibly strange music
doors 22.00
concerts 23:00
all this crap in the best/worst place to party. Have Fun!